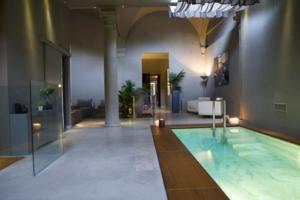 SoulSpace Spa: Aqua Journey
Allow yourself an intesely relaxing esperience with Souspace Spa treatments.
Pamper yourself in an exclusive aqua journey. Aqua journey includes entrance to warm indoor pool, Turkish hamam, and private relaxation area with books, music, and herbal tea (1h 30m).
From € 45.00/person.
Guests can ask front desk staff for further information about massage, treatments, and programs at Soulspace Spa.