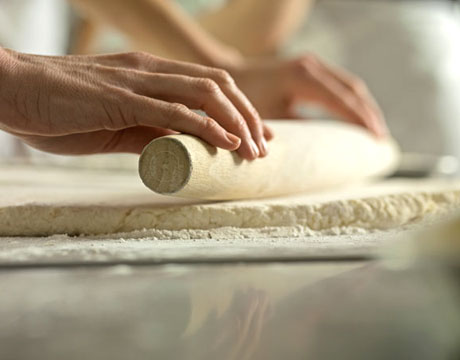 Cooking classes
Curious about Tuscan cuisine and traditional recipes? If you cannot be satisfied with stardard food experience, here is a little treat for you. 
An incredible cooking experience where a qualified English speaking chef will assist you in preparing a traditional three-course meal. 
The three-hour class ends with an delicious dinner served by the chef in our lovely 1550  kitchen. Savour the fruits of your labour and have a glass of excellent wine from our farm in Chianti.
Get ready to put your hands in the dough and  surprise your friends back home with a delicious Italian dinner!
You can choose either individual classes or small group classes shared with Palazzo Galletti guests.
Guests can ask the front desk staff for further information during their stay.